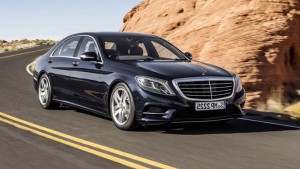 We have added our latest offering of Luxurious Business Executive Limo Service To Malaysia. We cater to the individual or corporate executive who wish to travel in style and comfort with safety as the paramount. This is what we term as the true business travelling experience for a business meeting, attending a seminar or leisure trip. Indeed, our Benz fleet is one of the most recognisable cars on the road with an imposing presence. Regardless should you need an airport transfer or crossing border into Malaysia, we are at your service.
Are you looking for the best way to reward yourself or pampering your loved ones? We strive to provide a very different travelling experience! Yes, the high-quality interior is lounge-like, classy coupled with the ultra-luxurious, especially in the rear seats. Besides, the cavern of high-end components such as audio system, tastily hand-crafted leather upholstery simply enhance your ride. Besides the interior comfort, you will also be delighted with the S-Class incredible engineering marvel. You can now kiss goodbye to bumpy rides! If you're looking for the ultimate way of enjoying your trip, book your ride with us early to avoid disappointment.
Feel free to email us at enquiry@Swan-Bargains.com for a customised Luxurious Business Executive Limo Service To Malaysia package. We could customise to your specific travel itinerary ranging from a golf session at one of your favourite golf courses in Iskandar region to family leisure trip to Peninsular Malaysia.